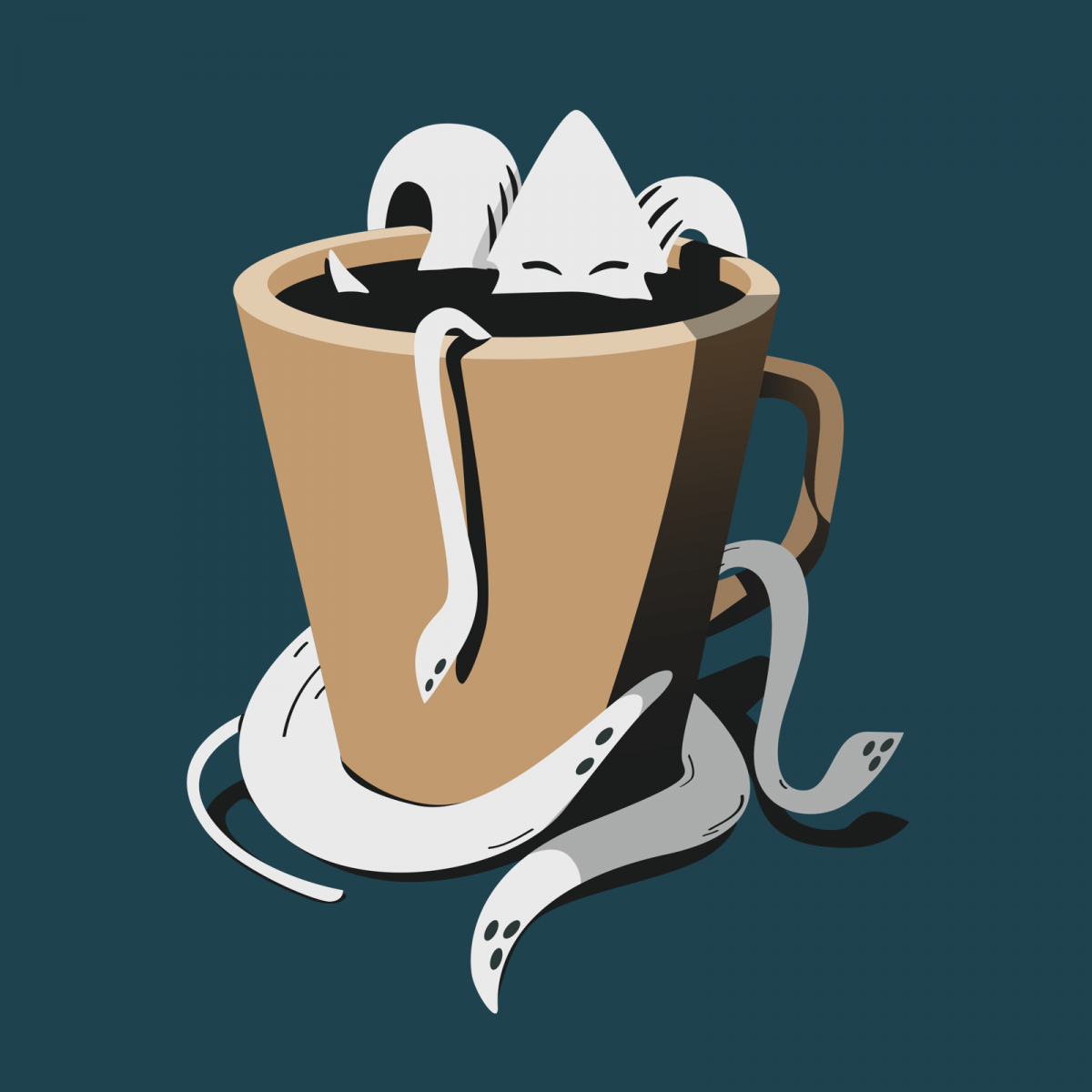 I've illustrated a squid in a coffee cup – it was inevitable really.
Here's Squiddy on a couple of shirts. Another batch is being made real soon, so get in on that. There are four colour options:
These are the high quality 'Next Level' branded shirts and it's a small order so cost is $36 ea. (That's what I'm paying).
Message on Instagram (@mike_hasarms) if you have questions.